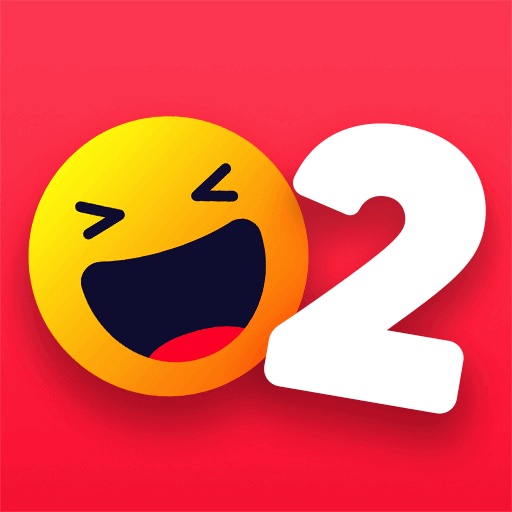 Truth or Dare 2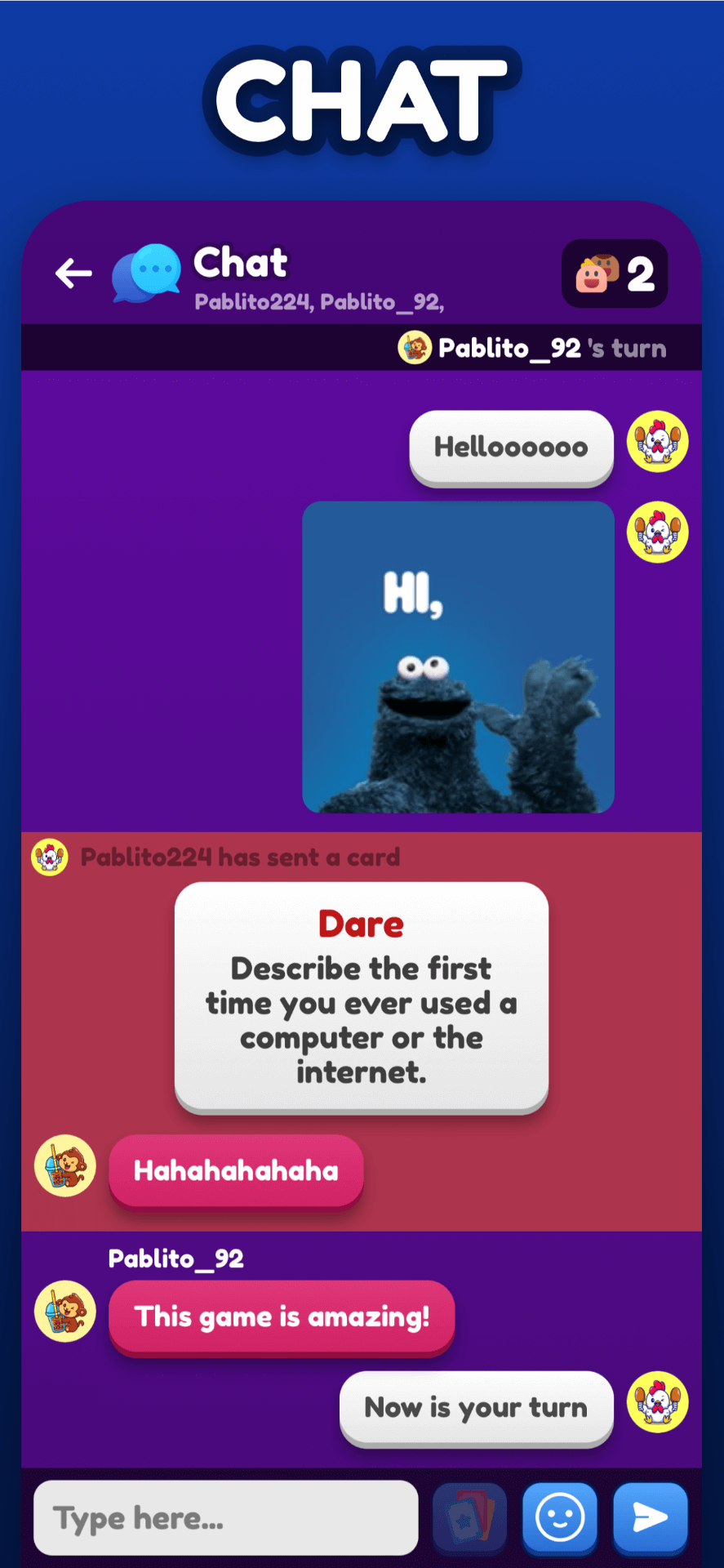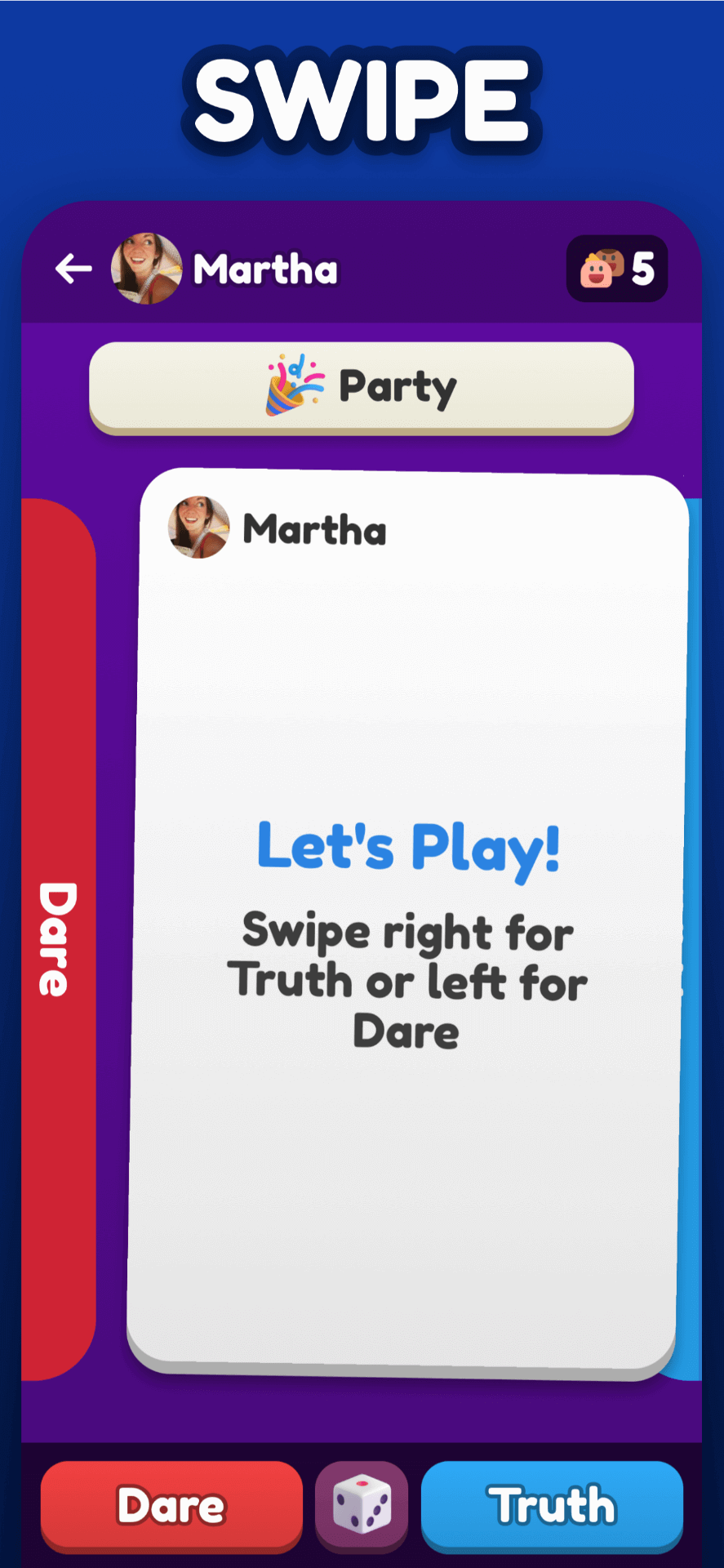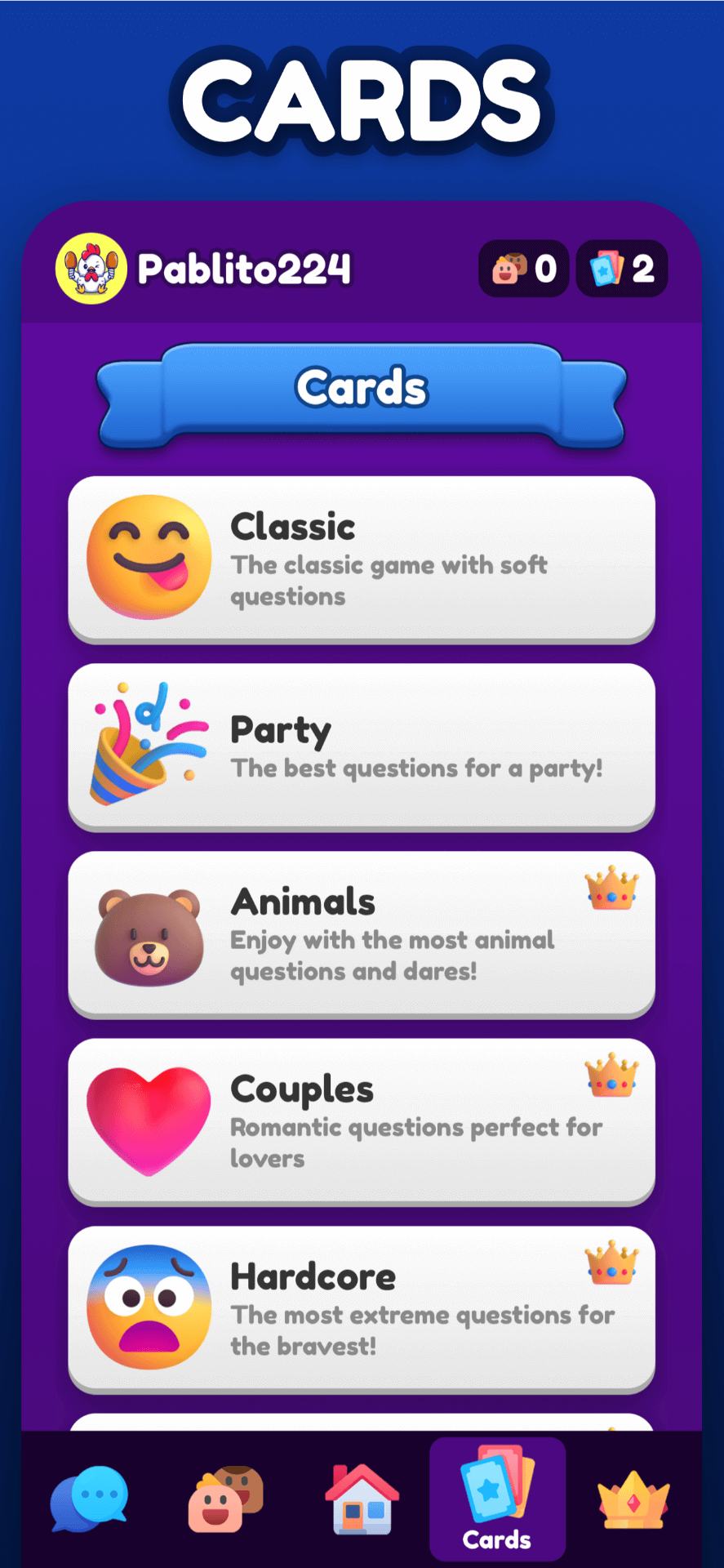 TRUTH OR DARE 2 ! Best Online multiplayer party Truth or Dare Game with good juicy questions over text ! Enjoy with your group of friends or your crush, boyfriend or girlfriend !
CHOOSE: Truth or Dare ! Will you be the most honest of your friends answering the Truth or will you be the most daring with the Dare? Find out in the best epic party game or a naughty night !
TRUTH OR DARE FEATURES:
→ Face your fears with this juicy truth or dare game
→ Modes for kids, teens and adults (+18) and from soft and clean to hot and juicy
→ Thousands of truth or dare questions to ask
→ Includes a questions generator
→ Up to 4 players in the truth or dare online mode!
If you like Truth or Dare 2 or find an error leave your review :D
Download Truth or Dare and enjoy with friends party or home!